We get veteran service organizations to unite the community and accelerate the impact of veterans
BECOME THE BEST OF THE BEST
Through coordinating and conducting research with reputable academic partners to guide vision and strategy, validate shared measurement practices, and elevate the profile of our member organizations—Combined Arms Institute effectively packages the research and influence gained from expanding to new geographic markets.
---
Welcome Members of NAVSO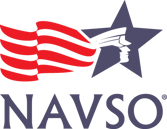 GET READY FOR GREAT THINGS
Here's what you need to know.
First and foremost: Your everyday experience at www.navso.org remains the same for now. You can simply login to your account and take care of business as usual.
No action is required. There is nothing you need to do.
Your NAVSO user ID, password, and account numbers remain the same.
If you work with a specific person at NAVSO, you can continue to do so.