Grant Map is being closed down in 2023 due to underutilization
FIND FUNDING FASTER
"

Grant Map has replaced all the tools we previously used to identify proven donors.

"
Click image to access the grant map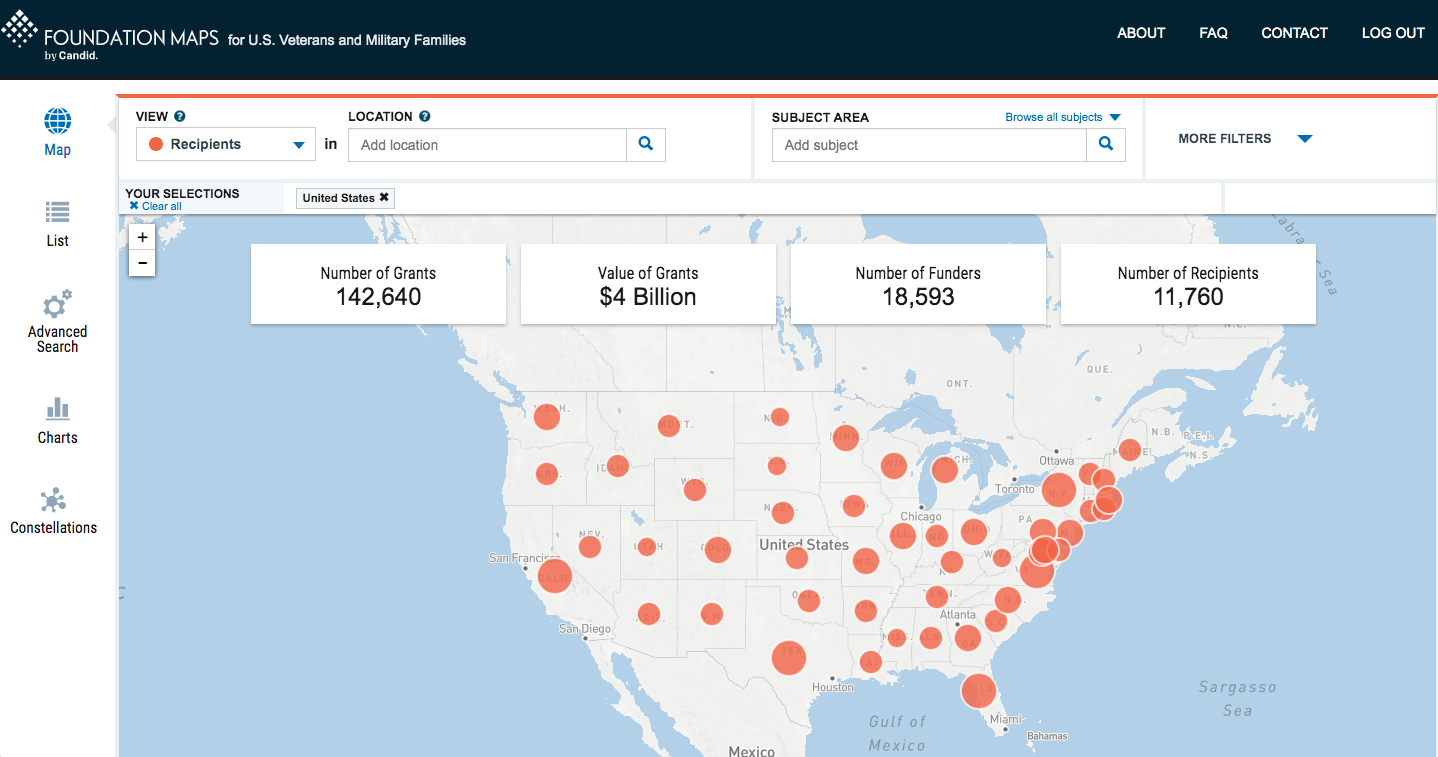 Troubleshooting Tips:
1- best viewed from Google Chrome
2 - you should not be asked for login details
3 - If you are, try hitting the back button on your browser
4 - for additional troubleshooting support email institute@combinedarms.us
Prospect Better: Improve your prospecting through our Grant Map. This dynamic tool, updated weekly with new grant data, allows organizations access to over $4B worth of data to prospect better and win more grants!
This exciting tool compiles data from direct reporting of grants by foundations, IRS tax returns, foundation websites and other public sources.
Your development team will want to explore this veterans funding map to better identify appropriate donors you should cultivate relationships with. Drill down into each grant to better understand if it aligns with your location and mission. When you find ones that do, start cultivating a relationship that leads to investment!
---