Equipping veteran service organizations with the tools they need to accelerate the impact of veterans
SAVING NONPROFIT MEMBERS MONEY FOR A MISSION

You buy stuff almost every day. How would you like to save an average 33% on supplies and services from more than 200 vendors?
How much more could you do for your clients with these dollars back in your accounts?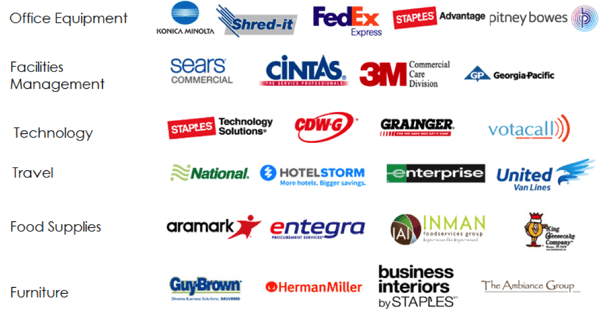 Combined Arms members now have access to PurchasingPoint.
Organizations can receive discounts on day-to-day business expenses like office supplies, car rentals, nonprofit insurance and more.
It
help nonprofits extend the value of every donor dollar through every day savings.
This is just one more way Combined Arms is providing value to our members and making organizations more efficient at serving veterans and military families.
As an added bonus, several vendors extend discounts to nonprofit employees for personal purchases. Now, your employees can save money on car rentals, prescriptions and even paint just by using group purchasing codes.
---
Want to learn more?
Watch our on demand demo to learn the benefits, walk through the enrollment process and get started.
Insert PP demo.
---
REGISTRATION IS STRAIGHT-FORWARD:
Visit PurchasingPoint

Click Register

Search your organization by zip code –assuming your organization is not already enrolled in a similar group purchasing program, you will click "My Facility is not listed"

Follow the system prompts

Sign the electronic agreement

Sign up with vendors and start saving



NOTE: Vendors will take several business days to set up your account and contact you for any additional information they may require to complete the process. This may take more time if you already have an account with the vendor and need to transfer information to this new group purchasing option.