RICE VSO 2.0
LEADERSHIP DEVELOPMENT REDEFINED FOR VETERAN SERVICE ORGANIZATIONS
Reach new levels of success by discovering your leadership style and refining your innovation skills for maximum impact.
Because veterans are a diverse population with an incredibly wide range of experiences, it is impossible to take a one-size-fits-all approach to serve them. Thus, one of the most important steps that Combined Arms is taking is partnering with the Susanne M. Glasscock School of Continuing Studies at Rice University.
We are excited to announce the launch of
Rice VSO 2.0
, a leadership mobility pathway program.
Through responsive educational programming specifically for veterans and VSO leaders, the
Rice VSO 2.0
program combines the academic rigor of Rice University and the Glasscock School of Continuing Studies' dedication to philanthropic success to offer you the catalyst you need to propel your organization to the next level or give you the confidence to pursue your nonprofit career aspirations.
The program will offer three core certificates options that complement the wide-ranging and unique challenges different VSO organizations and their leaders experience. The first certification is now available for registration!
Leadership Principles Certificate
The Leadership Principle Certificate is designed to assist those aspiring to leadership roles to reach new levels of success by teaching cutting-edge leadership and management concepts and providing tools and resources for the integration of learning into everyday practice.
The start date for Leadership Principles will be the morning of September 23, 2020 and is a 3-month commitment. There will be up to 24 seats available, and we plan to release the application in July.
Cost is $500 if selected, a $2,250 scholarship provided by Combined Arms Institute.
To stay updated and get more information, fill out the form on this page!
Professor Bio
Armin Pajand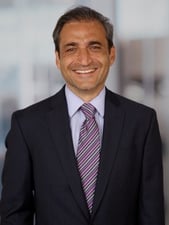 Armin Pajand, is the Academic Director for Leadership Development at the Glasscock School of Continuing Studies, and the Industry Professor of Leadership Development at Texas A&M University. He is also the Managing Director for IntegroPartners where he empowers teams to work together to deliver breakthrough results in times of change. He has over 15 years of consulting and advisory experience with hundreds of inspiring leaders in the US, Asia, and Europe in a multitude of industries, who are committed to taking themselves and their organizations to the next level of growth. Most recently, Armin led top talent and executive development at Farmers Insurance Group, a Fortune 500 company with over 22,000 employees. Armin holds a graduate degree in organizational effectiveness from a joint program at Oxford University and HEC Paris and a bachelor's degree in history from UCLA.