Host an Event
Support Combined Arms by hosting a fundraiser
Thank you for your interest in hosting a fundraising event to benefit Combined Arms! Please see the information below and fill out the form to the right to begin the process of planning your event with Combined Arms.
A few items to keep in mind:
Beneficiary Events are 100% financially self-sufficient and require little input from Combined Arms' staff. These events are typically projected to bring in less than $25,000.
A third-party fundraiser should not be marketed as an event hosted by Combined Arms, but rather benefiting Combined Arms.
Any promotions for the event should read "Proceeds from [EVENT] will benefit Combined Arms".
Any expenses incurred by the planning and hosting of the event is the responsibility of the event organizer.
Thirty days before the event, the event organizer should send a list of major donors/sponsors to their main Combined Arms POC.
Sponsored Events are typically projected to bring in $25,000 or more. All donations and expenses for sponsored events will be routed directly to Combined Arms. The host will be required to abide by guidelines such as: filling out required forms/checklists and participating in frequent conference calls and/or planning meetings leading up to the event. Combined Arms will assist with marketing, registration, record-keeping, and will ensure to have a member of the leadership or board membership at the event. Sponsored Events applications are reviewed and approved on a case-by-case basis by the Combined Arms Board.
After filling out the form to the right, a Combined Arms staff member will reach out to you soon! Upon approval of your event, we will send more information to ensure the event contains official and appropriate messaging.
Thank you again for your interest, we look forward to working with you!
Check out some of our previous third party fundraisers below.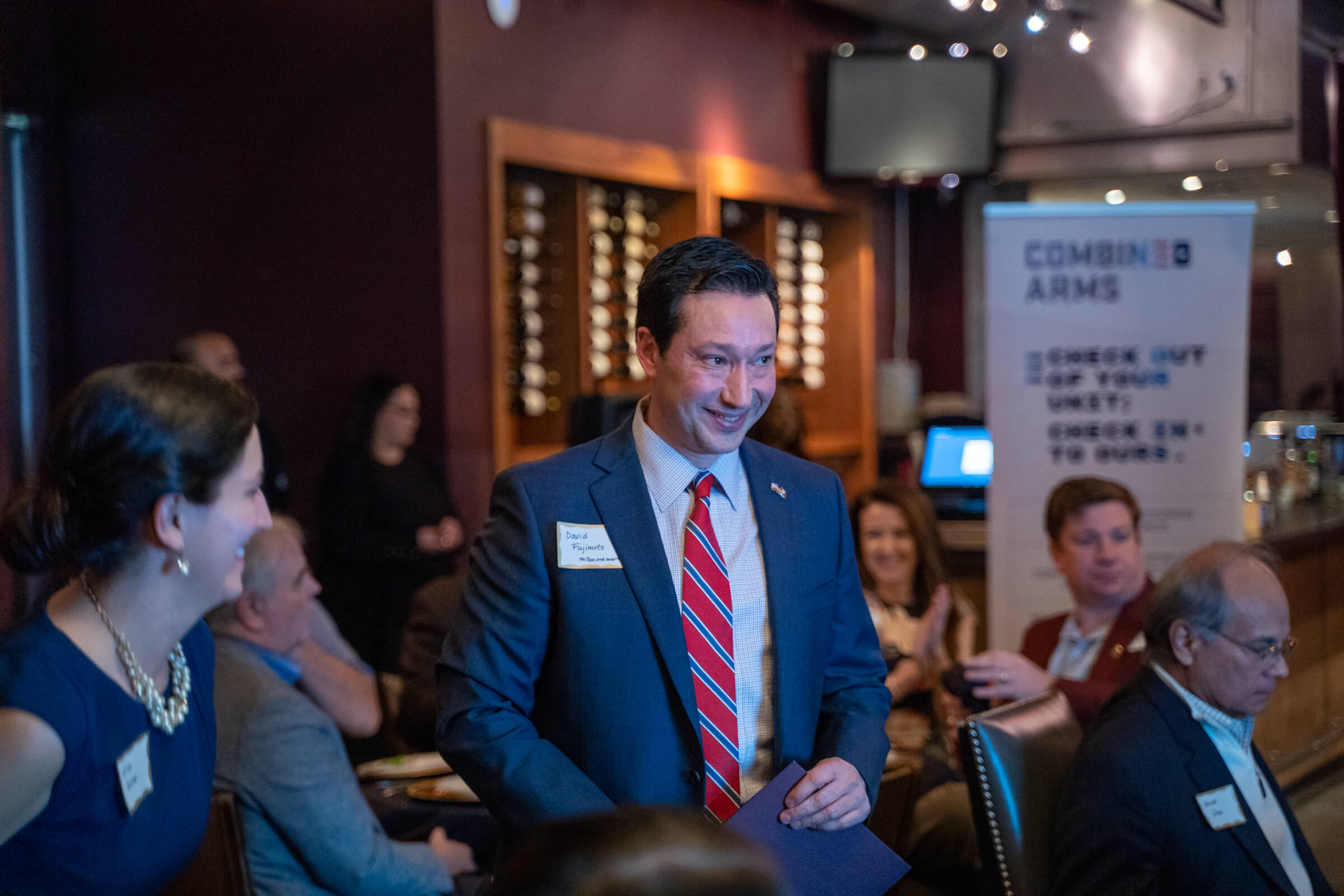 Eat, Drink & Support veterans: an aggie fundraiser
presented by houston a&m club and texas a&m bush school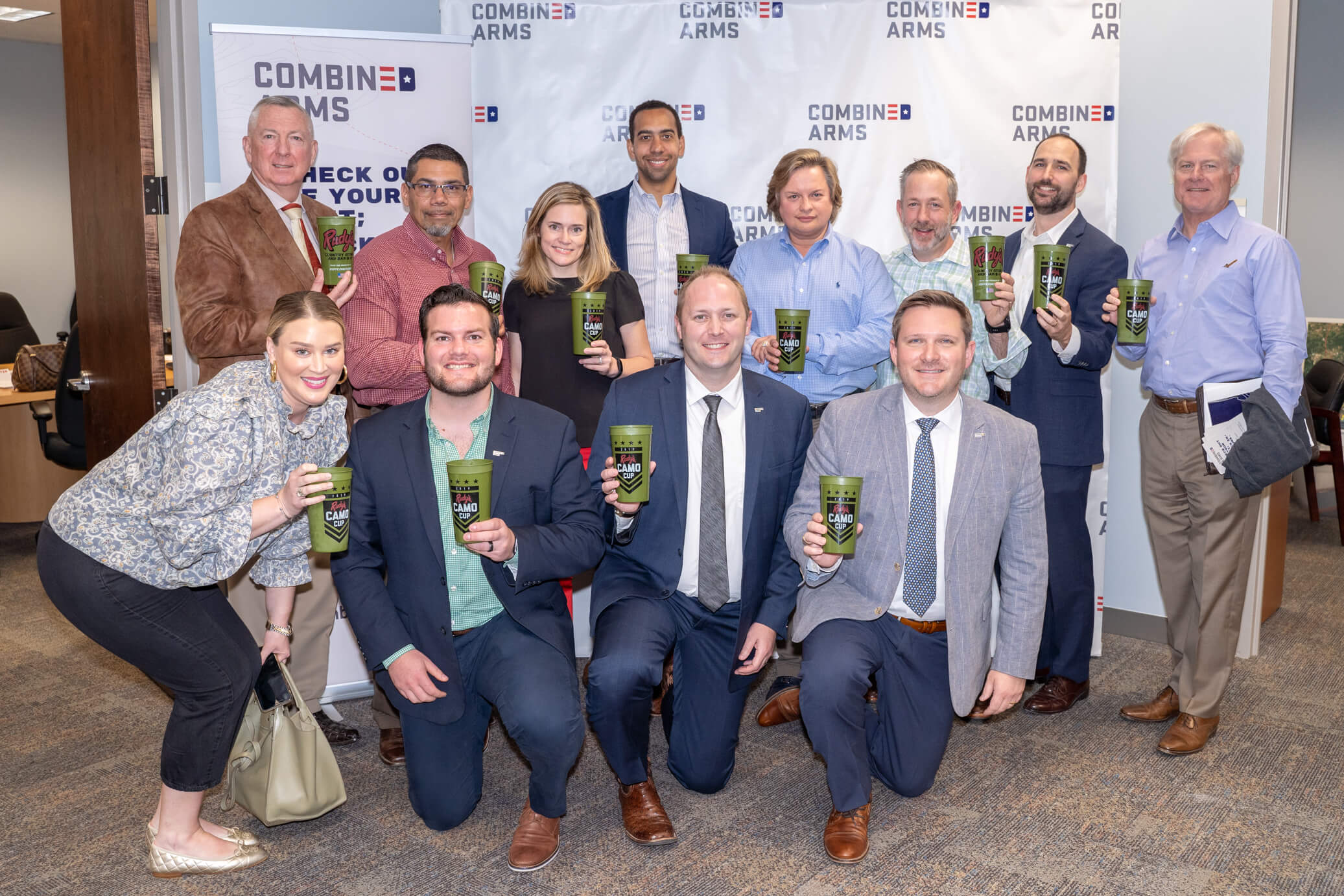 Camo Cups for a cause
presented by rudy's bbq
larry buck memorial golf tournament
presented by keller williams realty