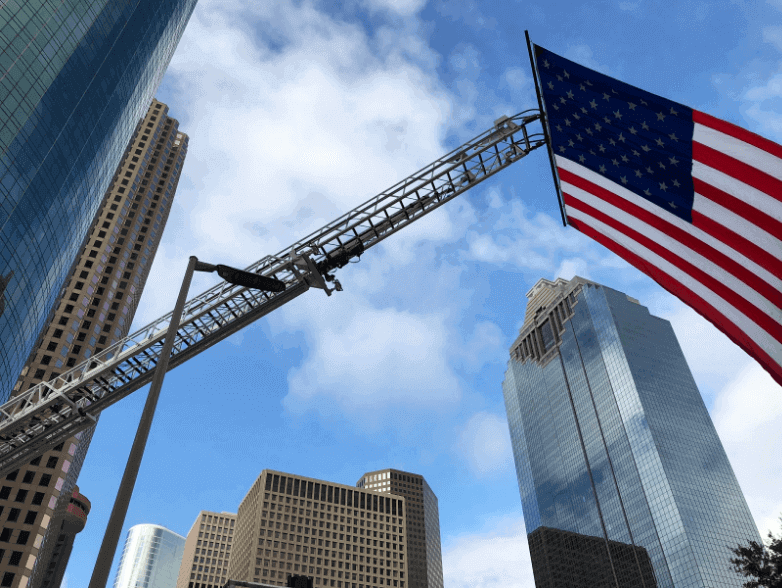 Houston, Texas - This past Saturday morning, over 1,000 citizens gathered in downtown Houston at City Hall for the 9/11 Heroes Run. The event was organized by local volunteers of the Travis Manion Foundation (TMF), one of Combined Arms' member organizations. TMF organizes events all over the world, on or near September 11th, and are 100% organized by local community volunteers. It is marketed as an opportunity for the community to personally come out to thank local veterans, their families, and first responders. Most importantly, this is a positive event for the community, showcasing that Houston's best assets are its veterans, first responders and their families.
This year I noticed something different. There was an continuum of service at the event spanning an entire lifespan from school-children to retirees. This continuum was represented by the BEST America has to offer: local high school Junior ROTC units; US Marine Corps and US Navy recruits; local university ROTC units; cadets from both the Houston Fire and Houston Police Academies; active duty members from all branches; first responders; veterans; retirees and their families.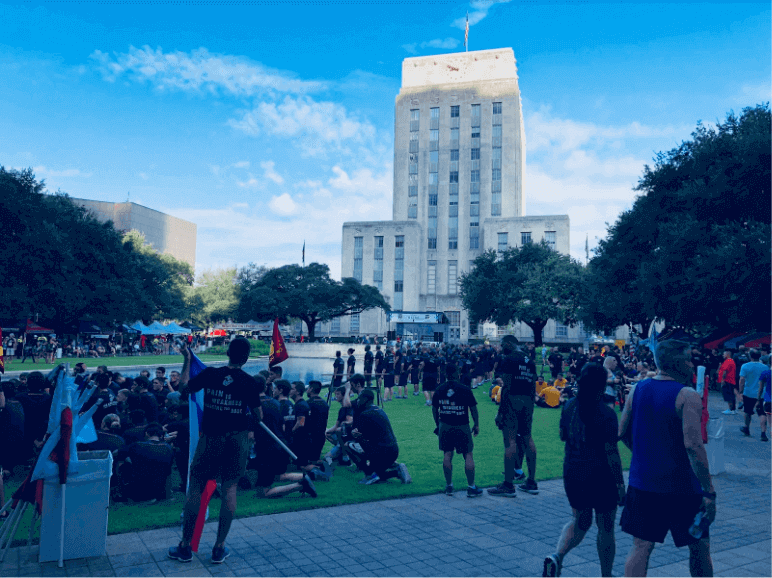 As the Global War on Terrorism enters its 18th year, it is more important than ever that we, as a community, are engaging the entire continuum of service. Currently, there are active duty members who do not remember the events of September 11th, 2001. In the coming months we will see the first enlisted members who were born after September 11th, 2001. These young men and women will be faced with many challenges, including not having the perspective of what life was like immediately before and after the attacks on New York and Washington, D.C.. It will be up to "the continuum" to help them understand the "why" behind their mission.
Combined Arms and the greater Houston community of veterans must demonstrate to our youth that veterans who call Houston their home are honored and respected. They must see that service doesn't end when they leave the military and know that veterans are seen as Houston's best assets.
My challenge to you…
Be your best self.

Engage with the veteran community.

Serve in your community.

Be an advocate for veterans.
If you're interested in taking on this challenge, visit us at Combined Arms and connect to resources across the community.