It's that time of the year for our front Intake Team to rotate out and many of our current interns will move forward in their professional careers or academic studies. This summer cohort consisted of four outstanding students: Robert, a Master of Social Work student from Texas State University, Stacie, a Master of Social Work student from Arizona State University, Ana Sofia, a psychology major from the University of Houston - Main Campus, and John (not pictured), a Social Work student from the University of Houston Downtown.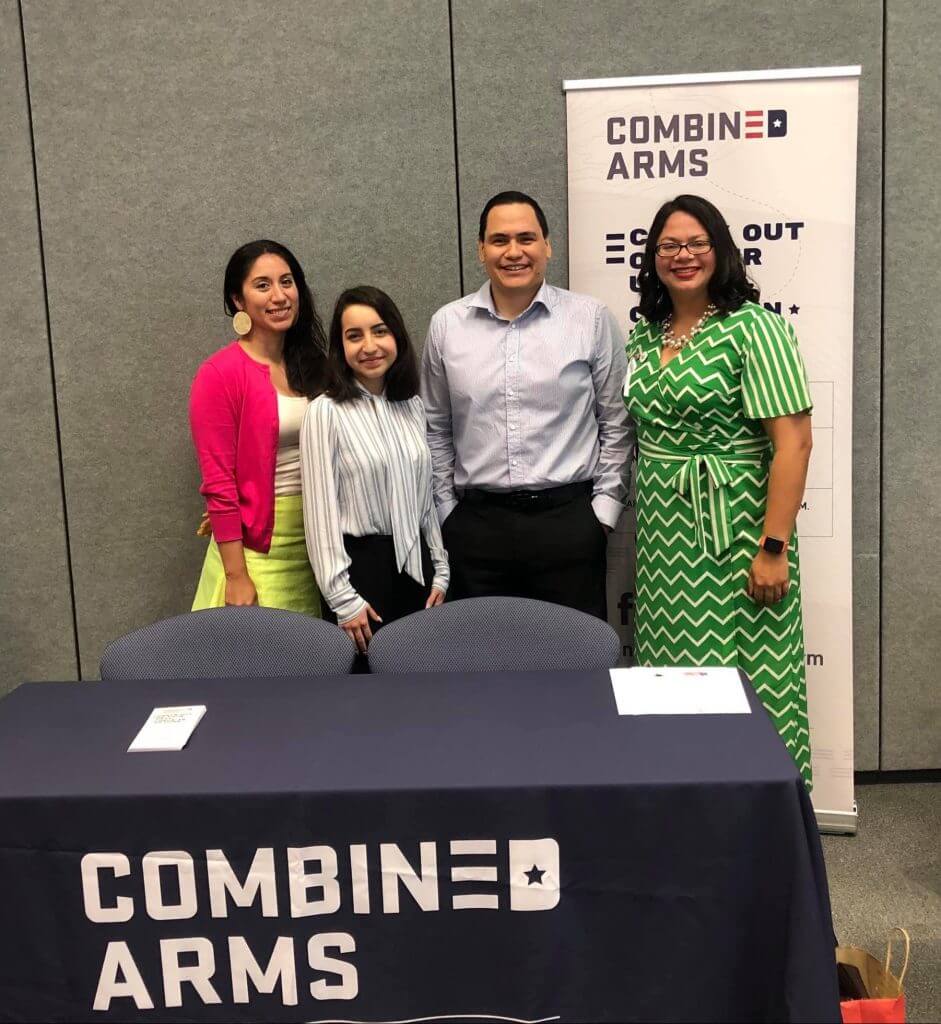 Each of these students have learned and experienced so many valuable skills in becoming the next generation of social workers and social service providers. They have learned to assess, engage, and have followed up with the hundreds of Combined Arms clients in the areas of housing, financial assistance, mental health, and any other critical resources. They manage the heavy walk in traffic to our facility. They have learned to write case notes, problem solve complex issues, practice self-care, de-escalated and intervened in crisis situations. They have all attended countless meetings in understanding the collaborative work we execute with our over 50+ partners. They have learned to understand the complexity and challenges in working to improve veteran suicides in the Houston area through a policy perspectives through the Mayor's Challenge Committee and Operation Deep Dive projects. Each of these students learned about the military culture, mental health, trauma, organizational community collaboration, community collective impact, and resources that are available to veterans including from the VA that will help them in their next steps in their career.
One prior student stated in the feedback form to us:
"Conducting my internship at Combined Arms was a valuable experience. My experience at Combined Arms was heavily embedded with my academic studies. Learning the micro, mezzo and macro level of social work, as well as, how each component impacts each other was very insightful. Nevertheless, learning about veteran services, stigma, challenges, and strengths made this experience very valuable".
Combined Arms continues to be a training ground for the next generation of social workers and social service providers that are knowledgeable in veterans services, culture, and issues.
If you are a Bachelor or Master level student in Social Work, Social Science, Psychology, Sociology, or Public Health, and are seeking your academic internship for credit for your course this fall, send your cover letter and resume to mrodriguez@combinedarms.us. Be sure to include the school you attend, program you enrolled in, how many total hours you are required to complete.