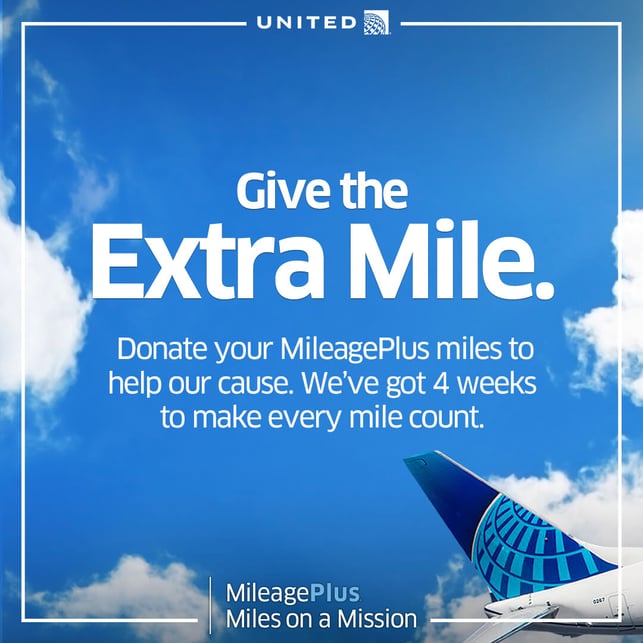 Contact: (Bryan Escobedo, Systems Director)
Phone: (832-450-0588)
Email: (bescobedo@combinedarms.us)
May 4, 2020
Combined Arms Raising Miles to Empower Veterans and Support during COVID-19 Relief Efforts Through United Airlines' Miles on a Mission Platform
Just in time for Giving Tuesday Now, MileagePlus members can now donate miles to help provide resources and travel to veterans looking to volunteer in COVID-19 efforts
Houston, Texas – Today, Combined Arms announces it has launched a campaign to raise miles on United's crowdsourcing platform, Miles on a Mission. MileagePlus members looking to give back on Giving Tuesday Now, and throughout the month, can donate miles to help Combined Arms' partnership with Harris County Public Health to raise miles to empower veterans and help provide transportation for veterans traveling to volunteer in this time of exceptional need.
Combined Arms is aiming to raise 250,000 miles to not only assist veterans and their families in this time of need, but to empower them to serve safely and effectively after the uniform in unique ways during the COVID-19 pandemic. These miles will help Combined Arms' connect even more veterans with resources so they can make "civilian" their next branch of service, especially during these challenging times. To help Combined Arms reach this goal, United will match all donations up to 500,000 miles for each campaign on the platform.
"Combined Arms has been supporting the Texas Medical Center's medical volunteer program. Combined Arms has been identifying veterans and family members with healthcare skills and education in order to volunteer to support potential future healthcare delivery needs should COVID-19 cases continue to increase in the region," said Bryan Escobedo, Systems Director, Combined Arms. "These donations will help provide transportation to veterans who are traveling to volunteer in this time of exceptional need and will help us further replicate our model across the state of Texas which will result in the first interconnected state of veteran services."
Miles on a Mission is a part of United's Every Action Counts pledge, which aims to connect people, unite the world and serve communities by putting people and planes to work for the greater good. Eligible charities can apply for the chance to launch a 28-day campaign to raise miles that help them deliver on their missions through travel.
"In this time of exceptional need, it has never been more important for us to support our vulnerable communities," said Sharon Grant, vice president and chief community engagement officer at United Airlines. "We are proud to provide a platform for these vital organizations and match all donations that our members are able to contribute to these critical causes."
For more information on Miles on a Mission or to donate miles, please visit united.com/donate.
###
[Combined Arms is a dynamic, ever-evolving collaborative impact organization that is using an innovative approach to technology and service delivery to disrupt the veteran transition experience. By providing comprehensive support to military members and their families as they transition to civilian life, we are accelerating veteran transition in order to deliver maximum impact on Texas.
Combined Arms streamlines the connection between veterans and their families from all branches of the military with organizations that serve them. We've created a new veteran service model, focusing on collective impact—reinventing what it means to serve veterans by creating pathways for them to access resources based on exactly what they've asked for, leaving the outdated model of "services in silos" behind.
Combined Arms is creating a well-rounded community of Texans who are United After The Uniform.]
[SC1]If applicable