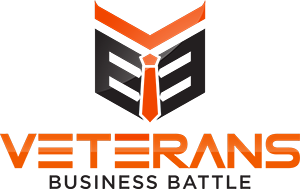 It started with a handful of MBA students at Rice University. It's led to more than $3 million in business funding.
Five years ago, Veterans Business Battle launched with the hope to bring investors to veteran-owned start-ups.
Al Danto, an instructor at the Jones School of Business at Rice, noticed the extra drive and determination in students who were part of a veteran group on campus, Veterans in Business Association (VIBA). Danto, a longstanding member of the Houston chapter of Entrepreneurs' Organization (EO), brought students together with EO leaders. EO Houston President Mark Martin and community outreach director Roger Janik partnered with Danto to create a community outreach project, working with the veteran students to create a business plan competition especially for military veterans.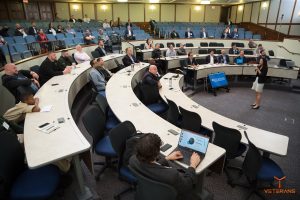 "As business owners, many of us at Entrepreneurs Organization have benefited from the unparalleled work ethic veterans bring to a company. We believe veterans' leadership experience and discipline will help them succeed as entrepreneurs," Martin said.
The founders reached out to their networks and into their own pockets, bringing in partnerships with the U.S. Small Business Administration, the City of Houston, and private equity groups. The selected finalists came to Houston from across the country. At the end of the first event in February 2015, the investment offers totaled more than $900,000.
In the years since, the EO group that founded Veterans Business Battle has handed the reigns to Rice University, where members of VIBA continue to manage operations of the event.
The founders, meanwhile, formed their own investment group that has committed to continue funding finalists out of Veterans Business Battle. Investor Aman Dhuka said he realized that the veterans that participate don't want a handout or a donation - they want business opportunity. For him, he said, the military training gives the business owners a leg up.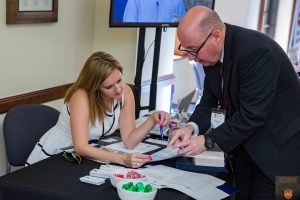 "This platform gives the investors an opportunity to invest in a high probability of success. The training that veterans get during their service is very rare. Their discipline and mindset of leadership, teamwork, and perseverance are all keys to succeeding," he said. "(The) majority of the businesses I invest in, I don't know anything about so I'm investing in the person himself. The average person doesn't go through the kind of training and experience these individuals go through and if someone can channel that into their business, I like to back that and team up with him."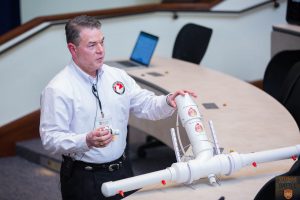 Some of the biggest successes are the companies that have launched and flourished with investments found at Veterans Business Battle and through networking and relationships built at the event.
"I have been to a few pitch events across the country and Veterans Business Battle was the best," said 2018 winner and Tenavox founder Marissa Limsiaco. "It was very organized and the team was very engaging, professional, and genuine from the very first call we had with them. The investor attendance was from funds across the country, which made me feel extremely grateful for all the Veteran entrepreneur support."
Applications are due Feb. 1, 2019. Start an application now at https://business.rice.edu/vbb.